Description
Upgrade Today to a Super-Strong Bolt-On Rust-Proof Aluminum 6.0-Inch RV Replacement Bumper.
The HEAVY-HAUL'R™ Aluminum 6.0-Inch RV Ultralight Replacement Bumper Kit is designed to replace your RV's existing square steel bumper. Many RVers experience partial or complete bumper failure due to overloading of the stock bumper with cargo accessories such as bike racks and cargo trays. Once the stock bumpers start to break free of the frame, there's not much that can be done other than to replace them. Our kit allows people to quickly and easily replace their stock steel bumper with a superior aluminum one; no welding and no painting required. Plus, the innovative design of our aluminum replacement bumper mounting brackets allows you to carry up to 600 pound-feet of cargo (i.e., 600 pounds supported one foot out from bumper), well in excess of the weight ratings for stock bumpers.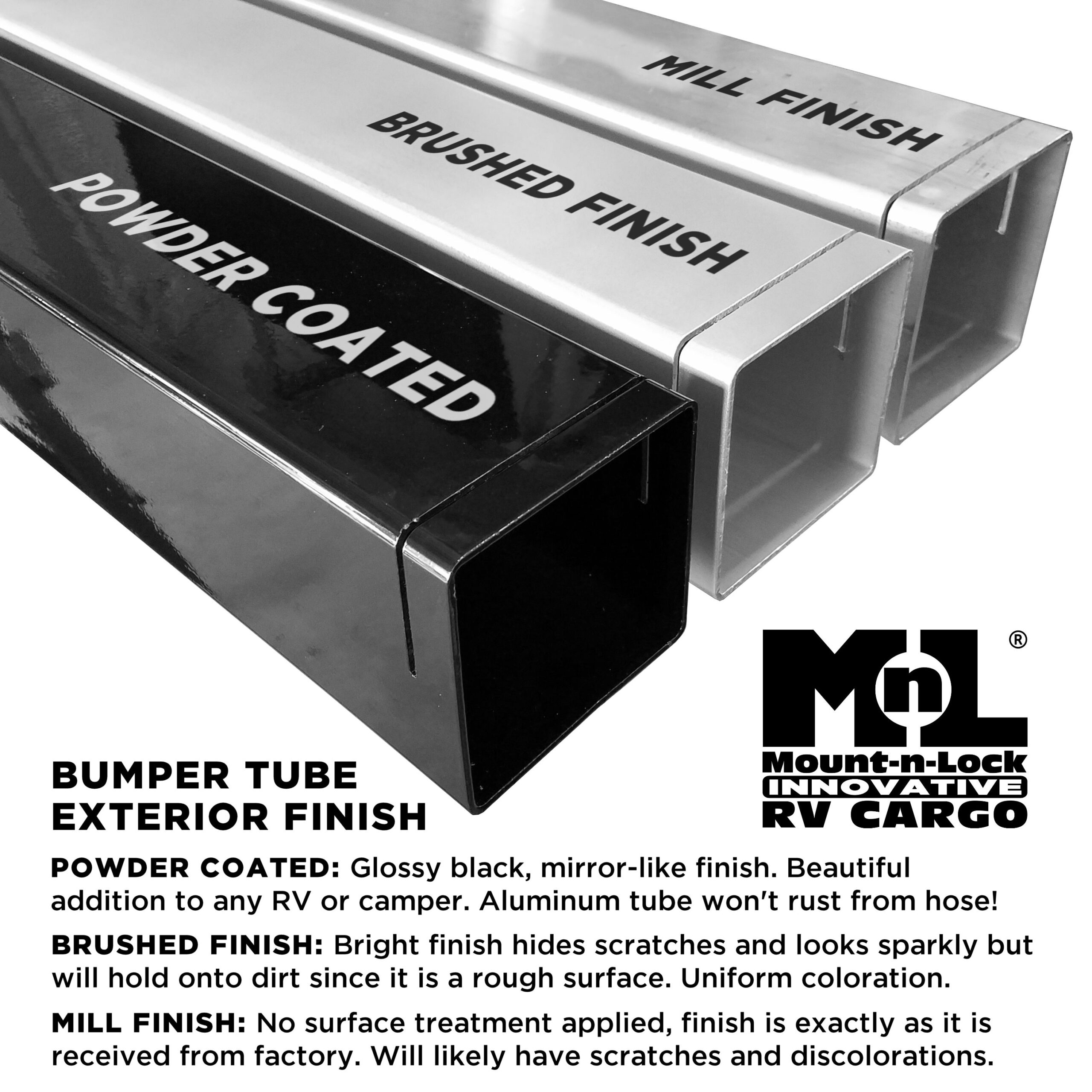 Product Features
Attractive, rustproof all-aluminum construction looks great and carries weight
Strong, frame-mounted bumper with 600 pound-feet of cargo carrying capacity*
No-Weld design installs in just 2 to 3 hours
Provides over twice the storage of 4-inch square tube bumpers
30-Day Money-Back Guarantee | Manufacturer's Limited Lifetime Warranty
Technical Specifications
Length/Width/Height (Inches): 95 L x 6 W x 6 H
Weight: 52 Pounds
Storage (Inside Dimension): 93 Inches x 5-5/8 Inches x 5-5/8 Inches
Capacity: 600 pound-feet (not to exceed vehicle capacity)*

*Results vary based on age and condition of the frame and vehicle.